AL AIN, United Arab Emirates – To find his real self and calling, overseas Filipino worker (OFW) Zack Allen has resorted to singing, and later on earned the moniker "Birit Heartthrob of Dubai."
"I felt I was lacking as a person," said Allen, 35, a visual merchandiser with the Al-Futtaim Group, via email.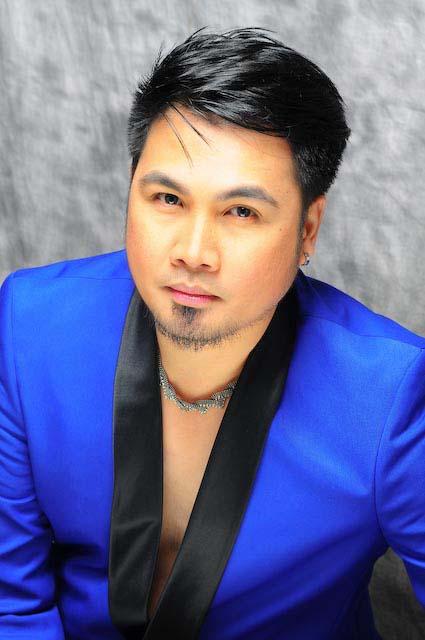 Two years after he arrived in the UAE in 2007, Allen started joining singing competitions held in Comedy Junction Dubai.
"Sa singing ko nahanap ang sarili ko. Nasabi ko 'yan kasi hindi ako nilubayan ng kanta, kahit saan ako mapunta at sino makasama ko, 'yung pagkanta kaakibat ko na, hindi siya nawala," he said.
Allen's efforts have not been for naught — he won third place in the "1st Pinoy Song Festival" in August 2009, second in the "Freestyle Sing-alike" in October 2009, fourth in the "CJ Birit" in June 2012, third in the "X-Factor Challenge" in March 2013, and fifth in the "Birit King" in June 2015.
"Through I haven't bagged a title at any singing competition, I have created a niche in the music circle here," said Allen, whose influences included Martin Nievera, Jed Madela, Adam Lambert, David Cook, Caleb Johnson, Chris Daughtry, and Taylor Hicks.
Allen has been the front act during the shows of Anton Diva, Tammy Brown, Fudge, Tekla and Pooh, Aljur Abrenica, Sheryn Regis, Angeline Quinto, Kim Chui and Paolo Avelino here.
He has also been involved in two shows: in "Zack Allen Reborn," a birthday show organized and produced by the Gems Productions; and in "Higher Note," a birthday and fund-raising show organized and produced by the AMA Productions in cooperation with the Comedy Junction.
"I started out singing as a member of a church and school choir during my younger years. In those days, I have learned a lot when it comes to singing," Allen said.
"Going to college was a lot more intense and difficult; that was the time I took to the stage. Going solo as wedding singer was the big start of my singing career; from that, I just follow what my heart says," he added.
A graduate of Philosophy and Psychology from the Mary Help of Christians in Pangasinan in 2000, Zack also aims to give honor and pride to his family back home.
"Whenever I felt lonely, I go back to the very reason why I am away from home -- to give honor and pride to my family," he said, adding.
He considers arts and music as his passion. "Way back at school, I was a stage actor and playwright, a dancer at times."
Challenges
Surrounded by the other Filipino musicians here, Allen said he makes sure to "up my ante" every time he goes on stage.
"The main challenge as a freelance performer here is that, I am only good as my last performance -- I have to up my ante every time I am onstage -- whether doing my own shows, or guesting with the others' shows, or even in competitions. That is my imposed challenge to myself -- be better always than my last performance," he said.
He also believes that each of the artists here are as worthy as him: "Everyone is unique. Everyone has his own way of expressing his craft. I touch people's lives and that's what is important and what keeps me going."
"I know that I am still a 'work-in-progress,' but I do believe that my garnered accolades had already brought pride and joy to my family. Even I haven't been a champion in any singing contests here, just being a grand finalist or a runner-up is quite a feat already," Allen concluded.
—KBK, GMA News