Two fundraising events were held last November in the Philippines and New Jersey for Angel Lleva, a man who suffered a brain injury after saving a friend from drowning.
Albert del Rosario, the former secretary of the Department of Foreign Affairs (DFA) and friend of Lleva, showed his support at a fundraiser held in Quezon City in the Philippines, while around 150 people gathered in Paramus, New Jersey for a second event.
Both occasions raised a total of $15,000.
On Sept. 2, 2016, Lleva experienced cardiac arrest while saving a friend from drowning after being caught in a riptide in Florida. He ended up in a coma, and suffered anoxic brain injury. Since then he has been in vegetative stage.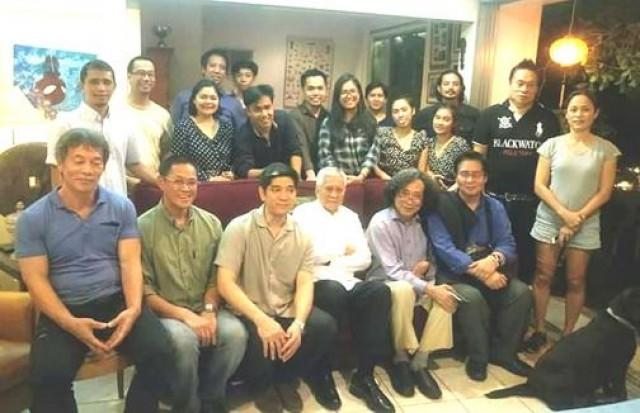 Ambassador Albert del Rosario (seated, 3rd from right) at a fundraiser for Angel Lleva in Quezon City on Nov. 16, 2016. Filipino Reporter
After learning of his tragic accident, supporters of Lleva have reached out to his family with prayers, and also came together to raise money for treatment that his insurance will not cover.
The first fundraiser, held on Nov. 16 in Quezon City, was attended by Lleva's friends and included Del Rosario, who also served as Philippine ambassador to the United States from 2001-2006.
Lleva and Del Rosario practiced the martial arts together under Grandmaster Ki Nam Yum during the 1980s in the Philippines, and kept ties with one another over the years. Lleva is a master in the art, and started training when he was only 11 years old.
During the evening, Del Rosario offered some words of support for Lleva, saying, "We're here for the purpose of trying to help our friend Master Angel. We salute him and offer him our admiration, respect and affection."
"We know he is undergoing a very trying time in terms of the disability, a result of his act of bravery and courage. We hope the good Lord will strengthen him and give him the grace to be able to become better each day. He has been a mentor to us, a brother, our friend. And we hope to be there for him. To his family, we would like to console them and make manifest that we will be joining them in our prayers," he added.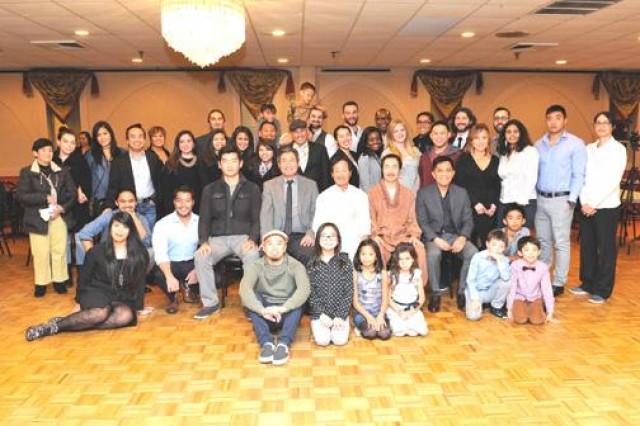 undraising event for Angel Lleva in Paramus, N.J. on Nov. 27, 2016. Filipino Reporter
The second fundraiser was held on Nov. 27 at the home of the Philippine American Community of Bergen County (PACBC) in Paramus. The PACBC donated the use of their building for the event.
The nearly 150 guests in attendance included Lleva's family, friends, fellow martial artists, and members of the PACBC.
Attendees were entertained with martial arts and self-defense demonstrations, a piano performance by 9-year old prodigy Zoe Perez, and a ballroom dancing exhibition by professional competitors Nikita Malakhov and Nadeszda Vlasova.
The Lleva family wishes to offer their thanks to all those who have expressed their love, care and support during this challenging time.