Friday, August 29, 2014
A 24-year-old Filipina maid's body was found hanging from a ceiling fan of her apartment in the United Arab Emirates on Thursday.
Police are investigating the Filipina's death following the discovery at the flat at the Al Nekhailat area, UAE news site Khaleej Times reported.
The report quoted police as saying they got a call at 6 a.m. about the body (http://www.khaleejtimes.com/kt-article-display-1.asp?section=nationgeneral&xfile=data/nationgeneral/2014/august/nationgeneral_august259.xml).
Forensic experts collected evidence, including those from the Filipina's mobile phone, before transferring the body to the forensic laboratory.
Investigators are not discounting a possible "criminal act" behind the death, taking into custody some people who may shed light on the incident.
— Joel Locsin/ELR, GMA News
Posted by

KAKAMMPI News
at 9:01 AM
No comments:

Thursday, August 28, 2014
A young US-based Filipino filmmaker has earned a spot in the Top 200 of an HBO reality television series, with an "inspirational" short film currently making waves online.

Joshua Ortiz, who runs a small production outfit with his siblings, wrote and directed "Listen," a nearly three-minute film on the importance of perseverance and hard work despite talent and failure.



As of posting time, "Listen" has been viewed more than 37,600 times on YouTube.

The short film was the 25-year-old's entry to "Project Greenlight," a documentary series on HBO that will follow the winner of a digital film competition to the making of his prize — a feature film.

The show, with Hollywood actors Matt Damon and Ben Affleck as executive producers, "takes a revealing, uncensored look at the challenges facing a first-time director." It will follow the winner through the various stages of film production.

Bella Rose Maltzman, one of the actors in Ortiz's short film, broke Ortiz's inclusion in the Top 200 of the competition in a Facebook post on Wednesday (Manila time):




In an interview with Sun Star, Ortiz, who was born and raised in the US to Filipino parents, said he initially wrote the short film for him and his two siblings, Monica and Joel, who are also part of the cast as the golfer and the figure skater, respectively. — Rose-An Jessica Dioquino/KBK, GMA News
Posted by

KAKAMMPI News
at 8:55 AM
No comments:

A resolution has been filed at the House of Representatives seeking to establish a single-visa scheme that would allow Filipinos to enter any of the 10 ASEAN-member countries.
Cagayan de Oro Rep. Rufus Rodriguez, co-author of House Resolution 1313, said their proposed scheme is similar to Europe's unified visa system allowing non-ASEAN nationals to enter the Asian countries using a single visa, saving them time and resources in securing travel documents for each country of destination.
Rodriguez said the creation of a single-visa system under HR 1313 would significantly boost the country's tourism industry.
"The Philippines, Indonesia and other neighboring countries will benefit from the single-visa scheme," Rodriguez said in a press statement Wednesday.
Aside from the Philippines and Indonesia, other ASEAN-member countries are Brunei Darussalam, Cambodia, Laos, Malaysia, Myanmar, Singapore, Thailand and Vietnam.
Rodriguez urged the Department of Foreign Affairs (DFA) to engage the other ASEAN countries into discussion on how to make this a reality and how to ensure that despite having a single-visa scheme, the security of all countries are protected and their sovereignty respected.
Abante Mindanao party-list Rep. Maximo Rodriguez, co-author of the resolution, meanwhile, admitted that it might take a while before the single-visa scheme could be implemented because of many considerations.
"The establishment of a single-visa scheme may not occur in the next five years due to barriers of technology, political issues, concerns on sovereignty and security and the different visa system in other countries," he said.
He, however, said that the DFA should start studying the proposal and initiate discussions with the ASEAN-member countries.
—Elizabeth Marcelo/KBK, GMA News
The Philippine Overseas Employment Administration (POEA) has called out 50 recruitment agencies for allegedly failing to repatriate distressed overseas Filipino workers (OFWs).
"These recruiters have displayed poor judgment in terms of complying with their promise to repatriate distressed OFWs,"
said POEA administrator Hans Leo Cacdac in his Facebook account
.
He said the 50 recruitment agencies are those with the "most number of repatriation cases with documentary suspension before the POEA."
"We shall docket cases against all 50 recruitment agencies for failure to properly repatriate their OFWs," he said.
The names of the agencies are as follows:
ABC Manpower Agency Inc.;
A.B.U. Talent Management Inc.;
Acclaimed One Manpower and Recruitment Services;
Aisis International Manpower Inc.;
Al-Ahram International Group Services Inc.;
Al Awa El International Manpower Inc.;
Al-Habib International Services Corp.
Al-Masiya Overseas Placement Agency Inc.;
Al Rafedain Manpower International Corporation;
Al Taka Manpower Services Inc.;
AP International Staffbuilders Inc.;
Asap Placement International Corp.;
ASEAN Management and Technical Services Inc.;
Asmara International Placement Agency Inc.;
Awas Manpower Services Inc.;
Crystal Falah-ville International Manpower Services Corp.;
Dalandan International Manpower Inc.;
Dobim International Manpower Services;
Elbeitam Management Services Inc.;
First Step Manpower International Services Inc.;
Futuristic International Artist (FIA) Promotion Corp.;
Goldmine International Recruitment Agency;
Helal Manpower Agency;
Hikari Management International Inc.;
House of Skilled Workers International Manpower Services;
Jardy International Promotion Agency;
Kimobo International Personnel Services Inc.;
Kougen International Promotion;
Jawal Human Resource Internationale.
Meccaj Manpower International Services;
Mi Amore International Services Inc.;
Miss Talent Management Services Inc.;
MMS Asia Group Resource Corporation;
Muraken International Manpower Services;
Nawras Manpower Services Inc.;
Nouveau Riche International Recruitment Services;
Osims Oriental Skills International Manpower Services Inc.; Philglobal Manpower Development Corporation;
Philtrade International Manpower Services
Realworld Corp.;
Ridzkey Human Resources International Services;
Rochart Global Resource Center;
Samarec Service Master Placement Agency Co.;
Samba Master Recruitment Service;
Saranay Philippines Inc.;
The Lamplight International Manpower Services Inc.;
Wanda Resources and Manpower Corp.;
Wavex Management Services Inc.;
Shite Wing's Manpower Exponent;
World Production International Manpower Corp.
Cacdac said six other agencies had their licenses cancelled for failure to repatriate and other offenses, namely World Production International Manpower Corp.; Realworld Corp.; Philtrade International Manpower Services; Dalandan International Manpower Inc.; Aisis International Manpower Inc. and ASEAN Management and Technical Services Inc.
—KBK, GMA News
Second of 3 parts
I met Lilia Juele on account of my TOFA-NY duties, and we became Facebook friends soon after. Later, we would chance upon each other at a Philippine Consulate Independence Day reception in June, sharing a quick "hello."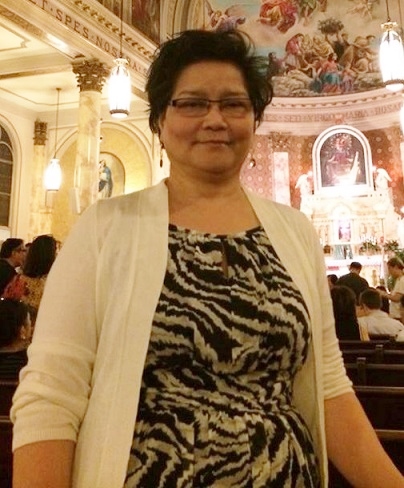 AFTA adviser Lilia Juele. The FilAM photo
At that time, AFTA had already lost many of its leaders. But I wasn't aware, until I began to work on this series, that Juele played a central role in this episode. Her name kept popping up in my interviews.
I came to know more about her at the beginning of a phone interview for this article. Juele is the director of eLearning & Academic Technology at SUNY Rockland Community College. She is also an academic faculty.
"A teacher forever," she said, a friendly voice on the other end of the line.
She came to the US in 1986 immediately after the People Power revolution in the Philippines. She joined her husband who was already working in the purchasing department of a private company. Their two children would follow a year later.
Juele said she was the first president of AFTA in 1987. It was not clear how 1989 became the birth year of AFTA in its written history. It appears AFTA was loosely formed in 1987, and because the members were busy with the immigration campaign, AFTA was only formally established in 1989.
It was under her leadership, according to Juele, that AFTA initiated the filing of incorporation papers as a tax-exempt, 501(c)3 organization.
"We put together all the documents for our 501(c)3 application to show that we were a non-profit," she said. By the time she left, after serving for seven years as president, the papers have not moved much.
"Between 1989 and 1996, we were doing 501(c)3. It never materialized," she said. "It was a busy time, we were building up (the organization)."
By the time she left AFTA around 1996, she said Lumen Castaneda joined the organization and got the incorporation papers filed.
"No question there. No one is taking that (credit) away from her," said Juele.
From 1996 to 2013, she said she became an inactive member as she got busy implementing SUNY's eLearning program.
"Since 1996 to 2013, pinabayaan ko na sila. I was on the side as an adviser, I would visit every now and then," she said.
Juele's commitment to AFTA is unassailable. In an email communication to an officer, she reiterates her vision on how the organization should move forward with AFTA New York as the "mother organization."
"I do not have to spell out what AFTA organizers (composed mostly of New York and New Jersey with a few from other states teachers) did in 1989 with the approval of the 1989 bill into a law happened, making it into a law resulting to almost all Filipino teachers at that time to get their green card. If these teachers were deported, there may be no AFTA that has existed for 25 years!
"I do not have to mention to you that BALIKTURO is 'the' return-to-teach project now being copied by others…The Philippine Consulate (is) now conducting the Paaralan sa Konsulado in the state of New York. I could go on and on with the projects that AFTA, now composed of mostly the younger generation have been continuing the AFTA history and legacy and keeps on building new projects…"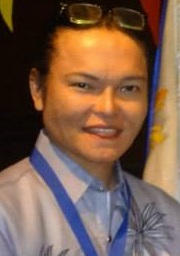 AFTA President Raul Cajigas.The FilAM photo
My phone interview with Juele came to a screeching halt when we went to the heart of the story: Why Castaneda was ousted.
Juele replied with her own question: "What is the purpose of this interview?"
In short, she refused to proceed and suggested referring all questions to AFTA president Raul Cajigas.
Cajigas is a young high school science teacher. He joined AFTA in 2004 and held various positions of responsibility over the years: board member in 2008-2010; vice president for operations in 2010-2012 and again in 2012-Feb 2014; executive vice president from February to May 2014, until he was elected president for 2014-2016.
I emailed Cajigas a dozen questions I was hoping to ask Juele until I was passed on to him. Here are some of them:
• Why was Lumen Castaneda impeached?
• How would you respond to accusations that 1) Castaneda was removed because of age, 2) She was too popular she was becoming the face of AFTA?
• The Philippine Consulate made attempts to bring the two groups together but nothing happened. Why?
Cajigas and I went back and forth with emails. Like Juele, he asked what purpose this article would serve. I sent him my reply by email:
"Dear Raul and AFTA officers:
"The AFTA story has captivated our community in a compelling way. People continue to talk about it at every gathering because the story has a lot of unanswered questions. Unfortunately, the way we usually talk is to break down stories into gossip and speculation sidestepping the truth because some of us prefer not to talk about things that make us uncomfortable.
"That is the reason journalists write stories. To dig out the truth and find out what happened.
"The FilAm, an independent community publication — http://thefilam.net/archives/14369 — is trying to piece together the AFTA story by speaking to the personalities involved. Hopefully this will lay to rest all ugly speculations which may not be fair to you or the other side.
"… In the interest of fairness, I would be grateful if you send in your response. That way, we provide the community two versions of the 'truth' – theirs and yours – and thinking Filipinos that we are will come to our own conclusions."
The questions languished with Cajigas for more than two weeks. He said the officers and board members were divided: some wanted to respond, others did not. When I pressed him for a deadline, Cajigas sent this email:
"Our lawyer's advice was not to answer the questions for we have explained our side already to ConGen (Mario Lopez de Leon) and Ms. Loida Lewis. In fact Ms. Lewis affirmed that Ulirang Guro would remain as (an) AFTA project… We have moved on already and we're focusing on our worthy projects in line with our mission and vision." —
The FilAm
Over a thousand Filipino nurses took the first step in gaining employment in the United States on the first half of the year—the most number among foreign-educated nurses—but a lawmaker said they should not get their hopes up.
"We do not expect the number of Filipino nurses seeking to practice their profession in America to increase any time soon," said House Assistant Majority Leader and Cebu Rep. Gerald Anthony Gullas Jr. "Healthcare labor market there remains somewhat bleak."
Based on data reaching Gullas' office, 1,951 Philippine-educated nurses took the National Council Licensure Examination (NCLEX) for the first time from January to June this year, slightly higher compared to the 1,944 who took the same exam during the same period in 2013.
Gullas said based on statistics by the US National Council of State Boards of Nursing Inc. (USNCSBN), which administers the NCLEX, Filipinos are the most active job-seekers in the US among foreign-educated nurses.
He said 420 Indians, 300 Canadians, 266 Puerto Ricans and 234 South Koreans also took the NCLEX for the first time in the first semester of 2014.
Noting that US hospitals and nursing homes are still laying off workers, Gullas said it would be better for Filipino nurses to instead seek potential employment in the Middle East and other countries that continue to recruit foreign healthcare staff.
"Based on the latest report from the US Bureau of Labor Statistics, in July alone, US hospitals shed off 7,000 jobs, while nursing care facilities there got rid of another 6,000," he pointed out.
In 2013, a total of 4,034 Filipinos took the NCLEX for the first time, representing less than one-fifth of the record-high 21,499 that took the same examination at the height of the 2007 nursing boom.
—KBK, GMA News
A Filipina domestic helper in the United Arab Emirates was sentenced to three months in jail for stealing her Egyptian employer's jewelry and hiding it in hygiene pads.
The 24-year-old maid said she stole the items as she wanted to run away from her sponsor, who she claimed was abusive,
UAE news site The National reported Tuesday
.
She will be deported after she serves her sentence, the report said.
The Dubai Criminal Court handed down its sentence Tuesday morning. The maid worked for the Egyptian, 44, since July 2013 and was caught with the jewelry last March.
Court records showed the maid was caught with the watch of her sponsor's brother, along with a Nokia mobile phone and some clothing items of her sponsor.
While she claimed she did not steal anything else, a police search yielded the stolen jewelry in the hygiene pads.
The maid was also found to have stolen two memory cards, a USB stick and a toolbox belonging to the sponsor's former husband. —
Joel Locsin/KBK, GMA News
Posted by

KAKAMMPI News
at 8:51 AM
No comments:

Wednesday, August 27, 2014
Fairness and justice is what the poor and the oppressed need from those elected to protect and serve them. When the people are in greatest need and government officials turn away then the people have been betrayed ,abandoned and left without help. This is what I experience everyday in our struggle to get justice for the victims of human trafficking child sexual abuse. But there is little justice. The rich and powerful can buy a way out of their crimes. It happens also to the farmers and the urban poor their oppressors kill with impunity.
That is what is happening to the Panay Fair Trade group in Panay island central Philippines. Some members of the Panay Fair Trade farmers cooperative have been harassed,brutalized and their leaders assassinated. One day Last March 2014 Romy was with his mother in law a the Public market when a motor cycle with two men drew close to him and opened fire shooting him in the head. His mother-in-law went into shock,and the killers and murders escaped on the motorbike .They were only fifty meters from a police station. Romy Capalla, died on the spot he paid the ultimate price for his solidarity with the poor. The same day fifteen kilometers away the small sugar mill of the farmers cooperative was mysteriously burnt to the ground by unknown arsonists. But the Philippine government has turned a blind eye to it all.
The eyes of the world are not closed. A solidarity group of international observers for the Fair Trade movement from Europe and around the world will travel to Panay Island this August 2014 in a demonstration of solidarity and support and also to speak out to the authorities to end the killing of the farmers and the leaders and respect human rights. The solidarity delegates will visit politicians, church leaders and speak with concerned groups to raise the awareness of the violations to human rights and the harm and great injustice done to the farmers.
The delegates from Europe and especially in Germany where DWP from Ravensburg and Gepa and CTM of Italy together with thousands of Fair Trade supporters will join with the Philippine Fair Trade organizations such as Preda Fair Trade,CCAP and others to protest the violation of the human rights of the farmers and their families.
There are killer death squads assassinating farmers and one squad killed their leader Romy Capalla.
These are independent farmers growing sugar cane on the own land or as rightful tenants and not part of the big sugar growing plantations. They have successfully broken away from the control of rich sugar barons who set a low payment for the sugar cane and a high price to mill it.
This economic control causes the farmers to remain mired in cruel poverty and their children cant go on to a better life. The farmer's leaders and organizers are a dedicated group of human rights advocates and Fair Traders who are trying to bring a new and better life to the thousands of small farmers that are exploited in the sugar industry of Panay Island.
Fair Trade organizations in Europe buy the Muscovado Sugar from the Panay farmers at a fair price and the farmers have prospered and were able to raise funds to build their own sugar grinding and processing mill. They also sell Muscovado sugar locally to the supermarkets and make a good living,free from the dominating barons who feel threatened as more and more farmers want to join the association and mill their sugar at the association's mill for a lower cost. They then earn more and prosper too. This is strong competition and the murderous attack on the members and Romy Capalla and the burning of the mill is believed to be the work of a few of these sugar barons. Romy will be remembered and celebrated as a staunch human rights defender.
His brother is the retired archbishop of Davao City. Romy was instrumental setting up the project and his group had great success in organizing the farmers into this Panay Fair Trade sugar producing cooperative where the small farmers held onto the land and planted their own sugar cane. They harvested and milled the sugar cane themselves in that small sugar mill that produced the Muscovado that is healthy and exported to the World shops. They also have local sales.
Throughout the Philippines the plantation owners an the super rich families form the ruling elite and they own or control 70% of the economy,manufacturing and agriculture in the Philippines. A few of the rich sugar planters apparently see the independence of the farmers having the own mill as a threat and a dangerous precedent for others . They want to control the entire sugar harvest and fix prices. But the strong organization begun by Romy Capalla resisted that and began the Fair trade alternative.
All help and assistance is needed to support the Philippine Human rights defenders and Fair Traders. The greed of a few has destroyed the lives of the many. As always they who do the most good are rejected,condemned and made to appear bad. It is the story of the Gospel , it is the hardship of trying to do justice ,change the world for the better and doing what is right. We must never lose heart and take our stand .
shaycullen@preda.org
.
Posted by

KAKAMMPI News
at 10:37 AM
No comments:

The Social Security System (SSS) marked its first appearance in the Makati Business Club (MBC) Executive Outlook Survey with a positive performance rating from business leaders, netting the 15th place among 62 government agencies included in the survey.
The SSS tied with Pag-IBIG, which both received a net score of 55.3 from 65 senior business executives covered by the MBC's survey for the second semester of 2014. More than half or 43 of the 62 national agencies and offices were considered to have performed well in the fourth year of the Aquino administration, the survey showed.
"
The results are both humbling and motivating. We are happy that the efforts we have done so far to improve SSS operations and services left such a positive impression on most employers and key leaders in the business sector," SSS President and Chief Executive Officer Emilio S. de Quiros, Jr said.
Expounding on the SSS' performance in recent years, De Quiros said the agency saw a historical improvement in its financial operations in 2013, wherein for the first time,SSS total collection in contributions surpassed the century mark at P103 billion. Contribution collections continued to grow by P58.8 billion in the first six months of 2014, which has already exceeded half of the total amount collected in 2013.
"
More than 87 percent of what we collected last year were from employees of 912,000 registered employers. These figures prove that employers and business owners play a vital role not only in ensuring the stability of the SSS fund but as well as in keeping workers under the mantle of SSS' social security protection," De Quiros said.
The top official said total assets stood at P423 billion as of June 2014 on the back of a solid financial performance due to investment growth.
Three more years were also added to the SSS fund life, which is currently projected to last until 2042, as a result of the increase in the contribution rate and maximum salary credit that was made effective in January 2014.
Benefits paid in the first semester of 2014 amounted to P50 billion, a 14% increase relative to the same period in 2013. De Quiros attributed this to improved processing of claims, particularly for death, disability and retirement.
"
To be regarded as one of the top performing offices is definitely a pat on the back for all the hard work of everyone in the SSS and the continued support of our valued stakeholders. We also see it as a challenge to continue to strive harder to provide the services that we are committed to," De Quiros said.
Posted by

KAKAMMPI News
at 10:33 AM
No comments:

Social Security System (SSS) President and Chief Executive Officer Emilio S. de Quiros Jr and Quezon City District 2 Representative Winston T. Castelo formally opened the SSS Batasan Hills branch on August 13, 2014.
The new branch located at the Lower Ground Floor of Diliman Commercial Center at Commonwealth Avenue in Diliman, Quezon City was opened to members in May 2014 as part of the agency's plan to expand further its network by setting up additional branches, particularly in major cities and business districts with a high demand for SSS transactions. Batasan Hills Branch is the 16th SSS office opened this year.
Witnessing the event are (from L-R) SSS Branch Evaluation Services Department Head Gloria Y. Cuisia, Batasan Hills Branch Project Officer Leonora S. Nuque, Assistant Vice President for North Division Leticia G. Barbers, Vice President for Luzon Operations Josie G. Magana, Diliman Commercial Center Building owner Arsenio N. Tanco, and SSS Senior Vice President for NCR Operations Jose A. Bautista.
SSS Media Affairs Department
7th floor, SSS Building, East Ave., Diliman, Quezon City
9206401 loc. 5052-5055, 5058
Posted by

KAKAMMPI News
at 10:30 AM
No comments:

This is the story of a 25-year-old teachers organization created in 1989 to campaign for an extension of the H1-B visa so that Filipino teachers could continue to work legally in the United States. The following year, the Immigration and Nationality Act of 1990 was passed under then President George H. W. Bush. It provided for an extension of the H1-B visa and enabled foreign teachers to continue to work until they could find employers who would sponsor them for permanent residency or green cards. Against the backdrop of that historic immigration triumph was born the Association of Filipino Teachers in America. AFTA became the heart and voice of united Filipino teachers and educators.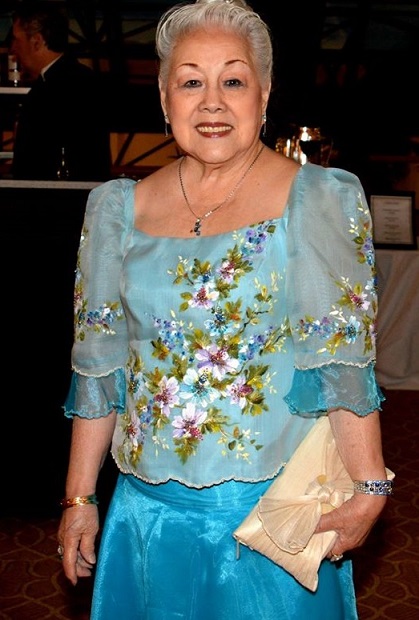 Ousted AFTA president Lumen Castaneda. Photo by Velzon Hizon Velez/The FilAm
But in March this year, the once-solid and formidable AFTA, suddenly split up, stunning many in the Filipino American community. Equally shocking were reports that it moved to impeach its 79- year-old president, retired teacher Lumen Castaneda. Teachers loyal to the ousted Castaneda broke ranks to form the United Federation of Fil-Am Educators or UNIFFIED.

Attempts by the Philippine Consulate to patch things up did not bring the feuding teachers any closer. The nagging questions remained: Why was Castaneda asked to step down? What impropriety did she commit? Couldn't she be replaced the traditional way through an election?

The FilAm magazine spoke to the personalities involved and tried to piece together the events that led to the split. Here is that story.
First of 3 parts
It's easy to spot Lumen Castaneda at community events. She is almost always present, the silvery-haired, elegant woman with an affectionate smile peeking through her red-painted lips.
At 79 years old, she is a retired elementary school teacher who taught for more than 20 years at the Bronx's PS 2 Morrisania School. As one of the enduring members of the Association of Filipino Teachers in America, Castaneda became president for two terms since 2006, changing the 'F' in AFTA from Filipino to Fil-Am. Castaneda is protective of her tenure, proud of the reforms she introduced, prouder still of the time and resources she poured into growing the organization.
Until one wintry day in February, Castaneda received a letter from past president and AFTA adviser Lilia Juele asking her to step down. The reason cited: conflict of interest.
"Naalala ko malakas ang snow," recalled then AFTA membership secretary Ernesto Pamolarco of that time when hostility was simmering at the top.
The board and the officers met in February to write a Constitution that sought to strengthen the organization further. This process, said Pamolarco, led to a misunderstanding among the leadership. A fuzzy line dividing AFTA began to form.
Pamolarco, a special education teacher for the New York Board of Education, said one of the proposals put on the table was to make AFTA New York the leader that would decide policies covering all AFTA chapters in 11 states, namely: Arizona, California, Florida, Louisiana, Maryland, New Jersey, New Mexico, North Carolina, Texas, Virginia, and Washington D.C.
Juele led the group that pushed this proposal.
At least eight chapter presidents were not in agreement with the proposal. They insisted on keeping the status quo where each chapter, say AFTA New Mexico, is independent and has a voice equal to AFTA New York.
"Gusto nila gawing mother chapter ang New York, and all chapters will be parang anak na lang," said Pamolarco. "The other side felt that new chapters, like Maryland, should not be equal to New York, which started AFTA 25 years ago. Ate Lumen, Ronie (Mataquel), and myself insisted that all chapters should be equal."
Ronie Mataquel, who was then the executive vice president, said the Constitution was a surprise to him.
"I was not given a chance to read the old CBL (Constitution and By-laws) written by the incorporators of AFTA and I've been with AFTA for six years," said Mataquel, who is a Math teacher and an adjunct professor at Queensborough Community College. Just the same, he participated in the process, being a ranking member of the association.
Mataquel had a different recollection of how the rift erupted. According to him, there was an election of officers in December 2013, or two months before the writing of the Constitution. As a matter of fact, he was elected president of AFTA Chapters, together with Lynne Ciocon (President, AFTA-Maryland) as executive vice president, Edgardo Dacpano (President, AFTA-North Texas) as internal vice president, Rina Andres (President, AFTA-North Carolina) as external vice president. Castaneda was installed as chair.
"Everyone was happy after the elections, there was congratulations all over," said Mataquel. "Even Lilia was so happy, she was telling us to get some money from the treasurer and use it as seed money."
The following week, the election was declared illegal by Juele and other advisers, said Mataquel. Castaneda promptly called for a special meeting, and the board honored the validity of the election. The board also agreed that Castaneda and Mataquel would stay in their former capacity as president and EVP, respectively, for one year during a period of transition.
"To our surprise they retracted what transpired in our special meeting because they said there was no votation and no raising of the hands," he said. The elected officers decided to postpone their induction to hear out whatever reservations others may have.
Around the new year, AFTA was starting to come apart. There would be meeting after meeting, grumbling all around and confusion over leadership. Although there were meetings called, some of the pivotal members would not show up, some sending word they were sick, others would be traveling. Nothing would be resolved because the important leaders were not available.
Until Pamolarco, as membership chair, decided it was time to convene a teleconference on February 16 to "foster unity" and address the growing acrimony among the leaders. Invited were 29 AFTA officers, chapter presidents, past presidents, board members and advisers.
Castaneda decided not to participate. She said she did not want to be seen as trying to influence any decision. "I wanted to give them a free hand."
In that phone conference, it was proposed, according to Pamolarco, that AFTA NY would become the main unit – or the "mother ship" — and all local chapters would become secondary units. The local chapter presidents did not approve the move to diminish their roles. One AFTA adviser spoke that whoever was in disagreement was free to disengage from the organization. The adviser warned against the use of the AFTA name or there would be legal consequences, according to Pamolarco.
By this time, Castaneda had received a letter from Juele asking her to step down as president because of conflict of interest. She was being accused of creating a rival organization. "They tried to impeach me; they sent me a letter," she said.
She decided to step down to prevent the impeachment from moving forward, and after AFTA lawyer Ferdinand Suba counseled her, assuring her that her legacy at AFTA was secure. "Ayoko ng gulo," she said.
Mataquel and eight chapter presidents were not in favor of Castaneda's resignation, but respected her decision.
Castaneda recounted some of her accomplishments: She said it was she who formalized AFTA's incorporation as a 501(c)3 or non-profit organization. It was through her effort that AFTA found a "home" at the basement of St. Joseph Catholic School in Manhattan for their monthly meetings free of charge. Ulirang Guro, the search for outstanding teachers, got started during her term, she added.
On March 31, the breakaway United Federation of Fil-Am Educators or UNIFFIED, was formally announced as a new organization. Castaneda was named the founding chair and Mataquel was elected president for 2014 to 2016.
"Deep inside she didn't want to split AFTA," said Mataquel. "She had no choice." —
The FilAm
Posted by

KAKAMMPI News
at 8:52 AM
No comments: