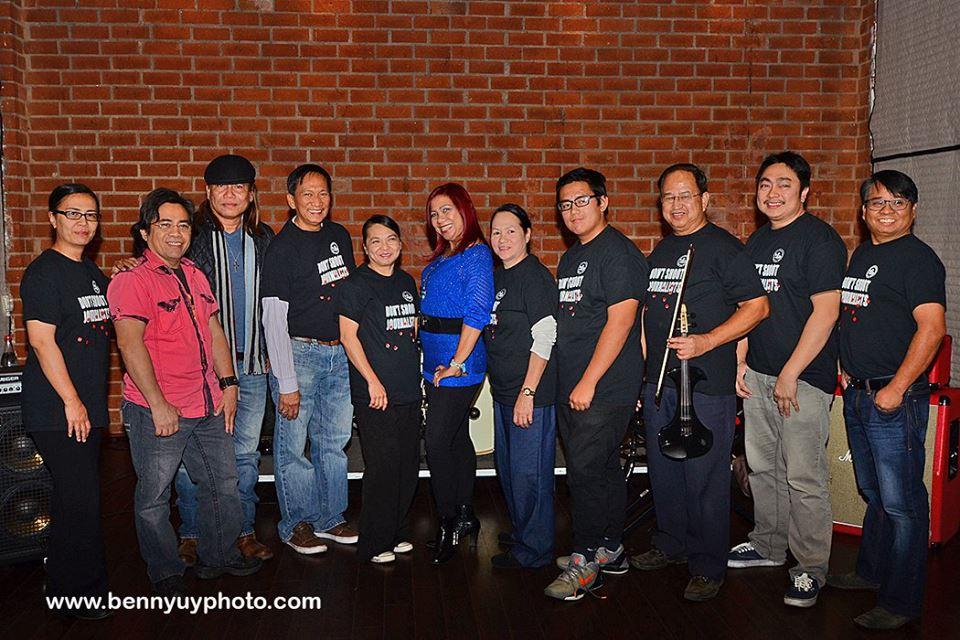 The Fil-Am Media Band and friends
A concert and a photo exhibit in Los Angeles organized by Filipino-American media groups will honor the memory of the journalists killed in the 2009 Maguindanao massacre.
On November 22 (November 23 Manila time), members of the media will hold ABAKADA: Children Helping Children at the Celebrity Centre International in LA. It will feature music icon Florante, youth band Back2Jupiter, and the newly formed Fil-Am Media Band.
"ABAKADA is the title of Florante's popular song promoting the value of education," said Benny Uy, public relations officer of the National Union of Journalists of the Philippines' (NUJP) US chapter and the producer of the show.
"It's also a fitting title because this project will help us support the education of the orphans of slain journalists."
While the concert will be held on the sixth anniversary of the massacre, it will also honor other journalists who had been killed in the line of work.
NUJP-US is producing the event, in partnership with the Filipino American Press Club of California, F7 Photographers, Frontliners, Philippine Press Photographers (PPP)-USA and Pen and Lens Press Club.
Other performers include Malou Toler, Jo Awayan, Mon Concepcion, Mat Relox, Matthew Parry-Jones, Bagyo & Mervin ML, Rhony Laigo and Andy Tecson and the Disciples Band. — BM, GMA News