A 10-year-old son of a Dubai-based OFW is currently fighting for his life in a hospital in the Philippines due to a tumor found in his brain, a report on Gulf News said.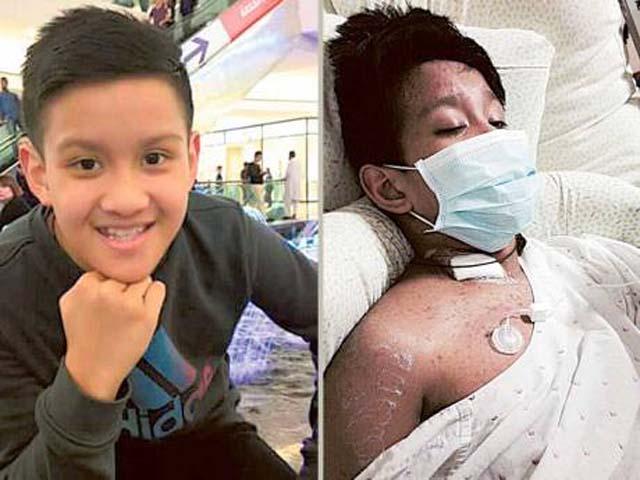 Photo from Gulf News/Courtesy of Randolph's family
The father of Randolph Palomer has appealed for financial assistance for his son's chemotherapy and radiation, which cost over Dh55,000.
Rodolfo earns a salary of Dh3,500 working as a porter in Dubai airport, the report said. He said his wife has no work.
According to the report, Randolph has a six-centimeter tumor located in the center of his brain. Because of its size and location, doctors said surgery could not be performed.
Randolph was a Grade Four student at the United International Private School in Dubai before he was brought to Manila by his mother, who herself had to undergo an operation for her medical condition, for treatment, the report said.
"We need everybody's prayers and help," Rodolfo told Gulf News. "People's generosity can help save our son's life."
Those who wish to help Randolph can contact Samaritans Ministry of St Mary's Catholic Church, Dubai, which is currently helping raise funds for Randolph's treatment, the report said. —KBK, GMA News
- See more at: http://www.gmanetwork.com/news/story/562336/news/pinoyabroad/ofw-father-seeks-help-for-cancer-stricken-son#sthash.NsUOw0IO.dpuf