The Filipina whose daughter's death in Hong Kong had led to her being discovered as overstaying has been finally sent home to the Philippines, a report on Hong Kong News said Monday.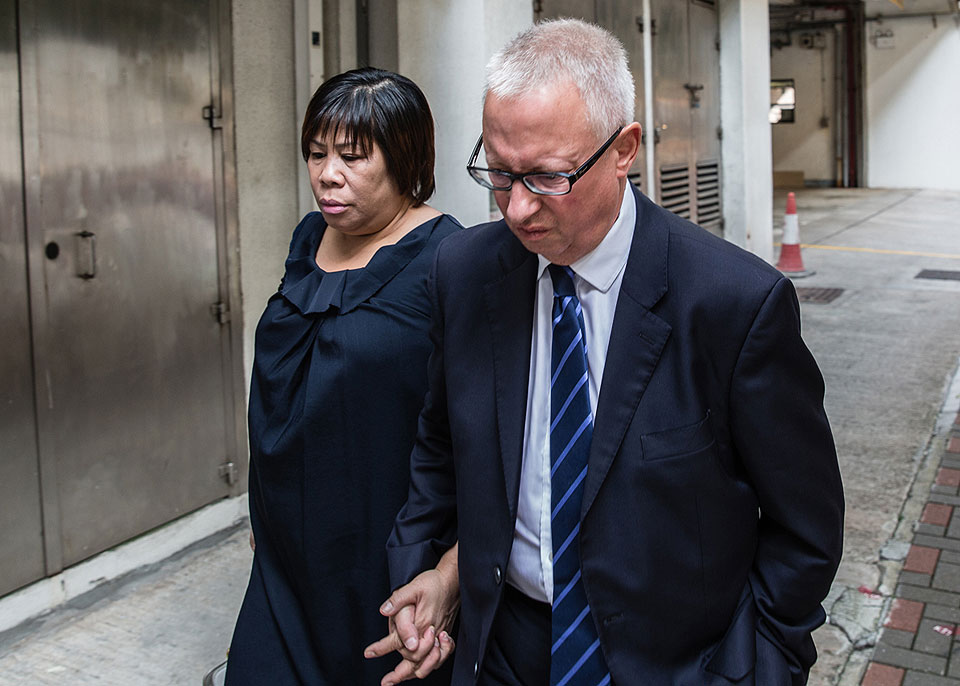 Herminia Garcia and her British partner Nick Cousins during their trial in June last year. File photo
Herminia Garcia was sent home after serving a one-year sentence for overstaying, the report said, citing Vice Consul Fatima Guzman-Quintin, head of the Assistance to Nationals section of the Philippine Consulate General.
Guzman-Quintin said Garcia was taken to the airport immediately after her release on the first week of June.
Garcia was a former domestic helper who became the live-in partner of British national Nick Cousins, director of the Hong Kong branch of insurance giant Jardine Lloyd Thompson.
In April 2015, Garcia's 15-year-old daughter fell to her death from a luxury apartment in Repulse Bay in what authorities later ruled as a case of suicide. Investigations show that the victim and a younger sister were unregistered in Hong Kong.
Garcia's visa violation surfaced after her daughter's death. She and Cousins had both initially been accused of neglect, but the charge against her was eventually dropped while Cousins was never formally charged, according to The Standard.
Reports said Garcia had been overstaying in Hong Kong since 1994. —KBK, GMA News