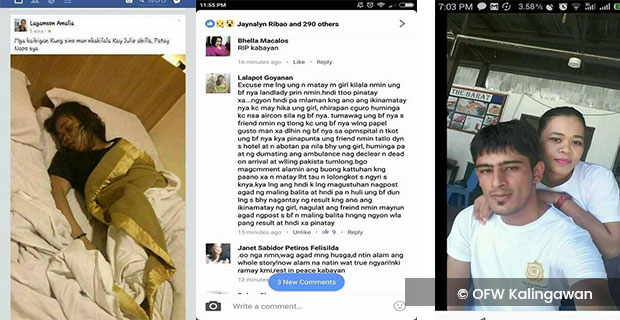 A certain Julie Abilla was found lifeless in her hotel room and speculations suggests that her Pakistani boyfriend allegedly killed her. No supporting evidence confirms these allegations but her boyfriend was the first one to report the incident to the authorities.
According to Abilla's friend, the OFW is suffering from asthma but there are no confirmations pointing it as her cause of death.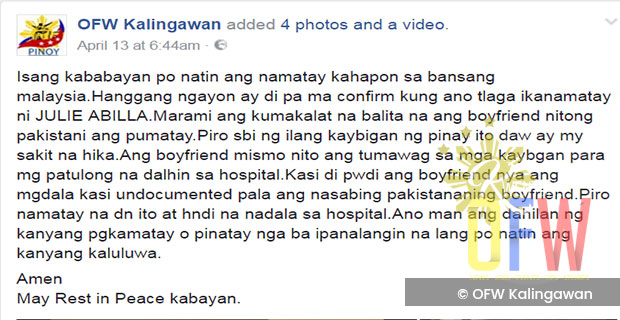 The Pakistani boyfriend is undocumented, the reason why he remained unknown.
The incident was also reported in Facebook and it became viral instantly. Netizens poured their condolences to the victim and to her family as well.