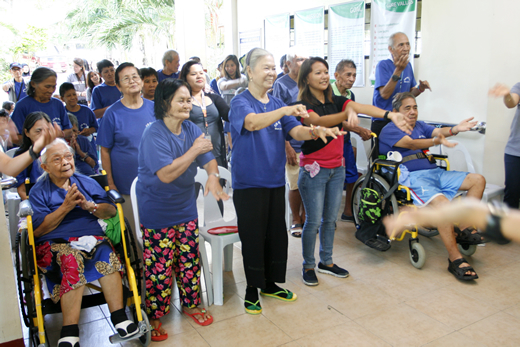 Smiles and laughter filled the corners of the Co Su Gian Home for the Agedin Buhangin, Davao City during an outreach program organized byPhilHealth Regional Office XI early this year.
At least 46 elders enjoyed fun-filled activities and received gifts during theactivity, an annual undertaking of PhilHealth which celebrated its 22ndAnniversary recently.
In her message, Germaine Tan, PhilHealth Regional Office (PRO) XI's program chairperson, underscored the social responsibility of theCorporation in giving back to society as an important part of its successover the years.
In the past, PRO XI had chosen younger beneficiaries for its various fund-raising activities like the Kids of Hope and SOS Children's Village in Davao.
Tan said that the elderly, like the youth, are one of society's vulnerablesectors and they also deserve to be recipients of the agency's community services.
The Co Su Gian Home for the Aged houses neglected, homeless and lessfortunate elders from various parts of Mindanao.
According to Marilou Loreña, the Center Head of Co Su Gian, the facility had humble beginnings, struggling in its early years. But with the extensive support of the Davao City Government and with help coming in from different organizations, they were able to improve their services, facilitiesand accommodation.
"We are grateful for the help that comes in. We hope that this will mark astart of a beautiful partnership with you (PhilHealth)," Loreña said.
The short program which included magic shows, games, song and dance numbers from the elders themselves, ended with a tear-jerking community song as everybody sang to the tune of Kahit Maputi na ang Buhok Ko.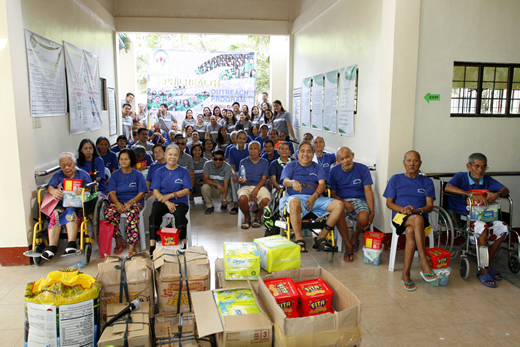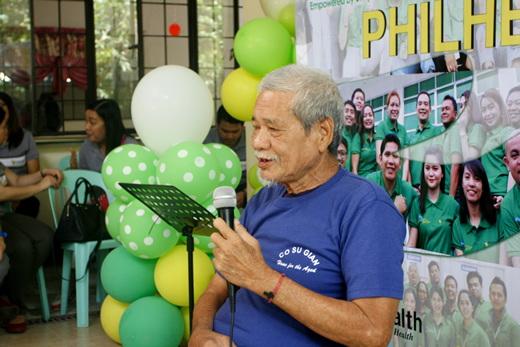 PhilHealth, through its two-week fund-raising activity, was able to turn over signifcant amount of goods and supplies to fund the needs of the center. However, no material things can compare with the heart-warming atmosphere felt by everyone during the short visit.
Through their smiles and gentle pats, the residents thanked PhilHealth employees for organizing such a worthwhile event.
This experience has created bonds that warmed the heart and inspired the soul, truly making PhilHealth's anniversary celebration even more meaningful. (END) (Kleah Gayle Dublin)