A group of Filipino-Americans in Washington DC staged a protest on October 30 against President Rodrigo Duterte's "anti-American" policies and for allegedly inciting "unlawful killings of alleged drug addicts" in the Philippines.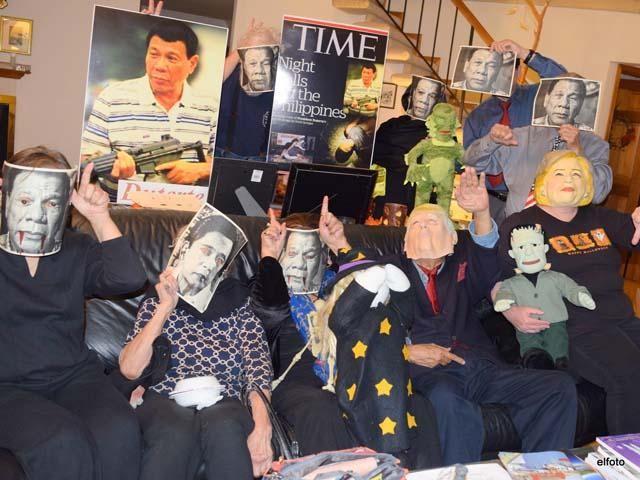 Washington area leaders of the US Pinoys for Good Governance pose in Halloween "Dudirty," Hillary and Trump masks and thumb down President Duterte's "scary" mass killings and anti American statements after their protest in front of the Philippine Embassy, October 30, 2016. Photo by USP4GG
Members of the US Filipinos for Good Governance (USP4GG) marched outside the Philippine Embassy with masks of Duterte's face with vampire-like doodles and signs demanding for Duterte's compliance with Philippine laws.
The group also carried pictures of the late President Ferdinand Marcos, whom Duterte wants to bury at the Libingan ng mga Bayani despite opposition from victims of Martial Law, and images of victims of extra-judicial killings and police operations against illegal drugs.
USP4GG, a known critic of China's claims on Scarborough Shoal, also welcomed former President Fidel Ramos' recent criticism of the administration and called Duterte's recent efforts to break up the Philippines' military alliance with the US as a move to win investments from and "appease communist China."