The Philippines and Israel may soon forge a bilateral agreement to combat illegal drug trafficking amid the "growing" number of Filipinos arrested or convicted in Israel over drug-related cases.
A statement from the Philippine Embassy in Israel said Ambassador Neal Imperial met with Israel's Public Security Minister Gilad Erdan last week to discuss the possibility of a Memorandum of Agreement to curb illegal drugs as a transnational crime.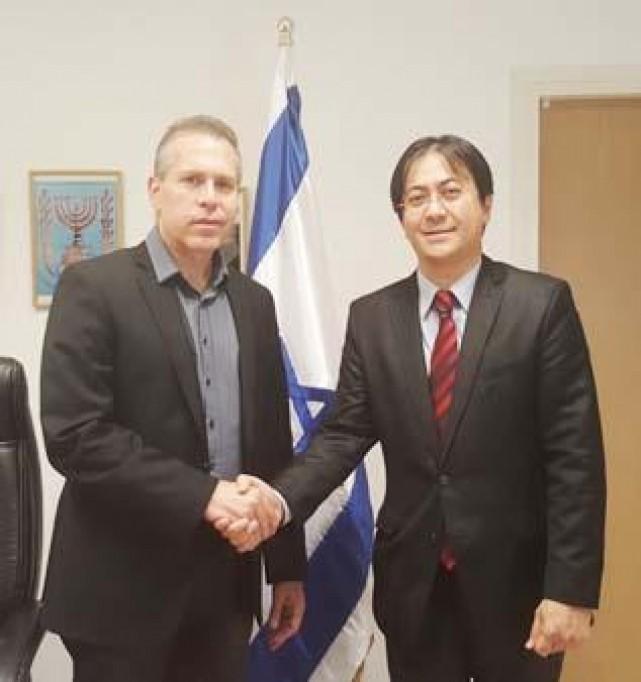 Philippine Ambassador to Israel Neal Imperial meets Israel's Minister for Public Security Gilad Erdan on May 18, 2017 in Tel Aviv, to discuss cooperation in combating illegal drugs as a transnational crime. PHL Embassy
The MOA will task each country to exchange information on pertinent laws, the modus operandi used by persons and organizations to smuggle illegal drugs, their trafficking routes, and to adopt measures to prevent illegal drug trafficking.
Israel shared with Erdan that a growing number of Filipinos have been arrested or convicted for their involvement in the illegal drug trade in Israel in the past three years.
According to the Embassy, Filipinos have been used as drug conduits, wittingly or unwittingly, by receiving parcels with concealed drugs from the Philippines.
Several advisories have been issued to the Filipino community in Israel reminding them not to engage in the illegal drug trade.
Imperial said the MOA will also be in line with the Duterte administration's active anti-illegal drug campaign.
"We propose institutionalizing cooperation through a formal agreement between appropriate agencies in the Philippines, particularly the Philippine Drug Enforcement Agency (PDEA), and in Israel under which information or intelligence sharing and other modes of cooperation can be implemented to combat this form of transnational crime," he said.
Erdan, for his part, assured the Embassy that his Ministry supported plans for the bilateral agreement and that Israel can help in the fight against illegal drugs by monitoring networks, engaging in counter-terrorism efforts, and aiding prevention and rehabilitation.
—Rie Takumi/KBK, GMA News