As part of its external convergence affairs with local media partners, PhilHealth Regional Office XI recently joined DXDC Radio Mindanao Network (RMN) Davao in its barangayan activity dubbed Serbisyong Tatak RMN at Barangay Duterte, Agdao, Davao City.
The one-day serbisyo caravan was the station's jumpstart activity in celebration of its 55th founding anniversary bearing the theme "55 katuignapanag-uban, padayon na mangalapkamininyongtanan." It was perceived as an effort to make public service genuinely felt at the grassroots level.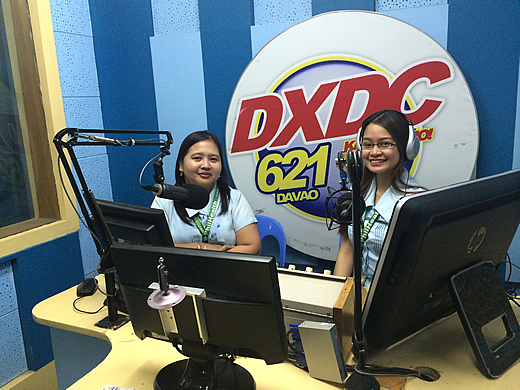 In support to this initiative, PRO XI mounted an information desk which administered various services including membership concerns, benefits availment inquiries, and collection of premium contributions. A brief orientation on the National Health Insurance Program (NHIP) was also carried out.
The partnership between RMN Davao and PRO XI materialized in May 2012 with an on-air engagement every Sunday. Since then, the one-hour block time AM program anchored by the latter's own Public Affairs Unit (PAU), attracted many listeners from all over the region and emerged as one of the most listened to programs in its format.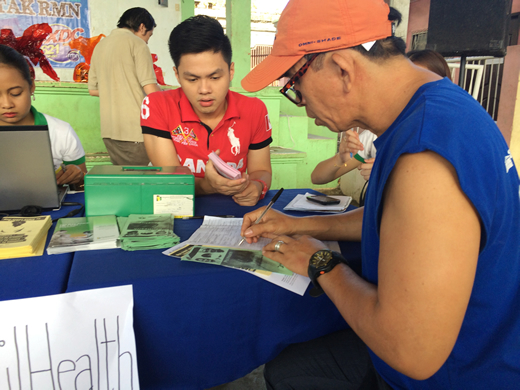 Owing to such solid partnership, RMN Davao through Ptr. Leobardo Daugdaug, Station Manager and Misel Miseral, Special Projects Head also presented a certificate of appreciation to PRO XI in their culminating event held at The Apo View Hotel in Davao City. They have regarded the efforts of PhilHealth in supporting their company's various public service and on-ground activities.
PRO XI PAU headed by Johanna Blason values the partnership built on mutualism and hopes to reach out to more members and non-members alike, through effective tri-media activities like this. (END) (Kleah Gayle Dublin)