All-Filipino girl group 4th Power has advanced to the next stage in "The X Factor UK" after another high-octane performance Sunday night.
In the second audition round at Bootcamp, the four sisters — Mylene, Celina, Irene and Almira Cercado, aged 19-27 — took on David Guetta's hit "Titanium," earning them positive responses from the judges.
"That's an audition," said host Olly Murs.
Judge Simon Cowell said that the performance "wasn't as strong as their" two other auditions, but quicly added that he would love to work with them.
The video of 4th Power's first audition where they performed Jessie J's hit "Bang Bang" has gone viral and has amassed over 15 million views on shows official YouTube channel in the last four weeks.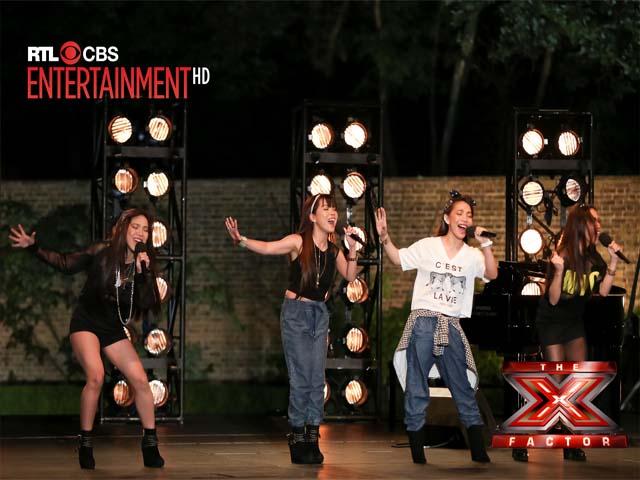 4th Power now moves on to the Six Chair Challenge that starts next week where they will compete with 14 other acts in the Group category.
The Six Chair Challenge will whittle down each category, Girls, Overs, Boys, and Groups, to just six acts each.
Although not shown in Sunday's episode, another Filipino, Neneth Lyons, the 37-year-old full-time mum from Chelmsford, also made it to the Six Chair Challenge as part of the Overs category. She competes with 16 other acts in the category.
—KBK, GMA News