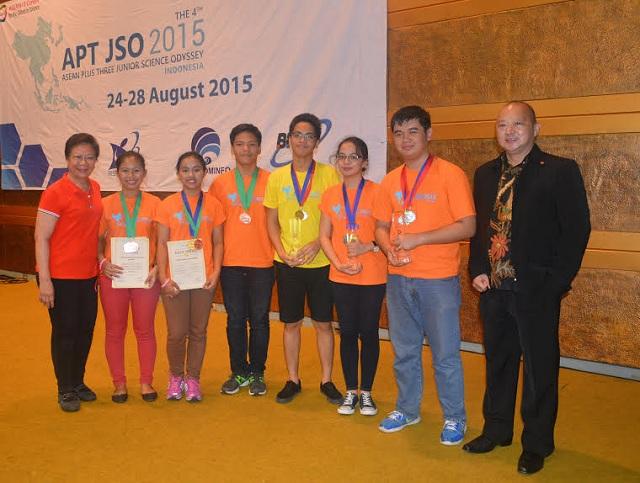 Six students from the Eastern Visayas and CARAGA campuses of the Philippine Science High School emerged as the overall champion of the 4th ASEAN Plus Three Junior Science Odyssey, continuing their undefeated streak since the inception of the competition.
The Philippine team competed with students from all 10 ASEAN member countries, plus Sweden, Taiwan, China, and Korea, in the laboratory-based contest held in Tangerang, Indonesia.
Among their winnings include a gold medal and an Honorable Mention in Physics, a silver in Biology, a bronze and an Honorable Mention in Chemistry and Innovation.
The team also took home a gold and silver medal in the Project Presentation Category and an Honorable Mention in Poster Presentation.
Students and teachers from all participant countries were also given a tour of the marine research and survey vessel of the Agency for Assessment and Application of Technology's Baruna Jaya IV with lectures on Indonesia's marine biodiversity and environment projects.
The Philippines will host the next APTJSO in 2016.
The ASEAN Center for the Gifted in Science in South Korea is the overall organizer of competition, in cooperation with the ASEAN-member countries, and China and Japan.
— Rie Takumi/JDS, GMA News